How To Video
How it Works
Pick the Load Type
Start by entering your load, pickup and delivery locations, and date.
Enter Details
Next enter the details about your shipment, like how much weighs and how big it is.
Choose a carrier
Select from a list of carriers ready to ship.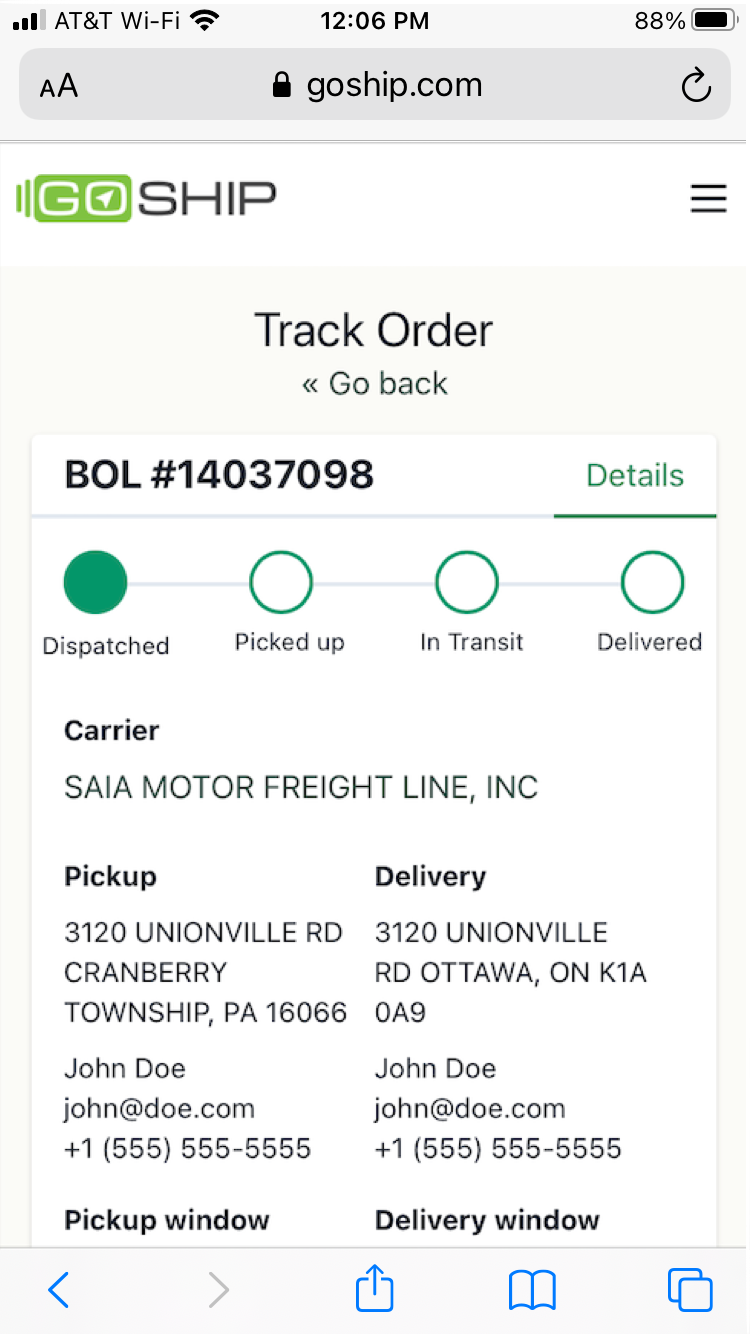 Canadians shop US online marketplaces
Latest Blogs
What Is the Bill of Lading (BOL) and How to Fill It Out…
What Is the Bill of Lading (BOL)?
–
The bill of lading (BOL) is an essential document in the freight shipping process that acts as the main agreement between a shipper and a carrier. The bill of lading includes the most important information about your shipments, such as shipment details, dates, addresses, and special instructions. The document is issued by a freight carrier who moves your freight to you, the shipper. Additionally, the BOL acts as a receipt for your shipment, a contract between you and the
Carrier Reliability Score
March 31, 2022 – GoShip, a digital shipping platform, introduces the innovative logistics tool of carrier reliability score.
Carrier Reliability Score: How It Works
We believe that your carrier choices don't have to rely exclusively on the price of services. Trusting a carrier with your cargo can be challenging, especially if you're new to the logistics industry. Knowing that you strive to find a responsible shipping partner, we suggest using our carrier reliability score.