In the world of business, there are many different services that companies and individuals rely on to help them get the things they need in order to keep doing business and make money. There are outside freight delivery services and inside freight delivery services, but what's the difference? In this article, we'll take a look at the differences between these two types of freight delivery services, as well as why it's important to pick the one that best suits your needs.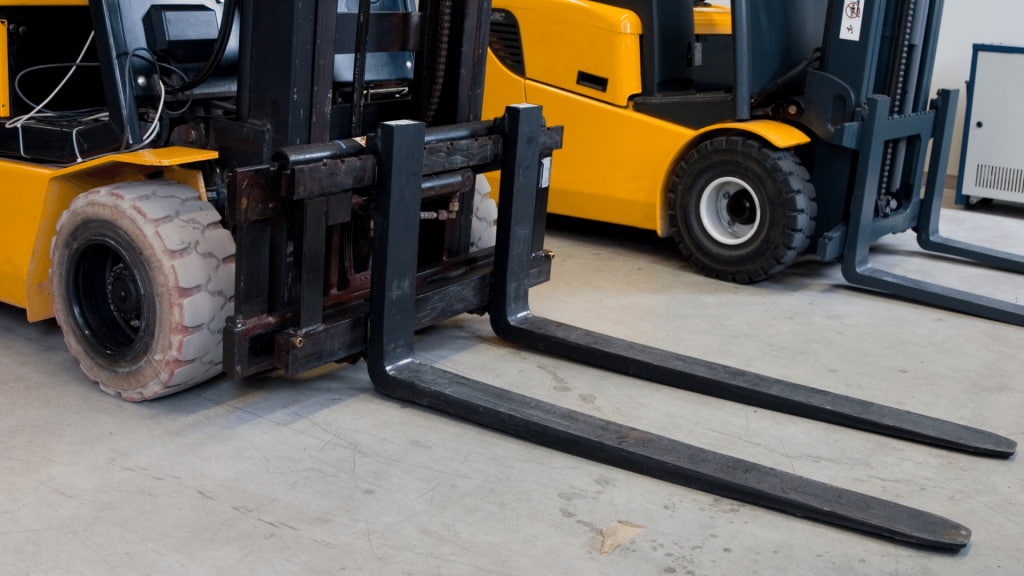 What is inside freight delivery?
Inside delivery occurs when a shipment is delivered directly to the door of your residence or commercial facility. It is a service that shipping companies typically offer for an additional fee. Often, the delivery sites do not have docks needed for successful loading and unloading, so you can take care of these operations by applying inside pickup or delivery.
Companies typically offer these kinds of assistance by doorstep delivery services or white glove services for an additional fee. Inside pickup and delivery classify as additional charges, and form an important part of last-mile logistics.
How much does an inside delivery cost?
Inside delivery is an additional service in LTL freight shipping. Each carrier will individually determine the charge for these services.
Additional demands like more manpower and machinery will affect the rates you receive from your freight company.
Before arranging an inside delivery, clearly communicate it with your carrier and state accurate location details to receive the most decent pricing.
To ensure that you get close to accurate pricing, make sure to list down every detail about the goods you are planning to ship out and relay them to the freight provider you are planning to work with.
See if the rates they give you match up with your budget.
You can also ask more freight providers for a quote and compare all of the rates you received to see which offer is more appealing and beneficial for you.
When do you need inside delivery?
When you make an expensive purchase online or buy fragile items, you'll probably want to receive the order right in front of your door. If you ship something bulky, secure delivery becomes even more crucial. When it comes to completing the freight shipping process, carriers often have many limitations during delivery. Usually, a shipment is moved to a facility or a dock and is rarely dropped in front of residential or commercial property. That's where additional services come in handy.
Other signs that inside delivery is the perfect choice for you are:
You are shipping a large number of goods
It would be a nightmare if you had to lug all the boxes from your local post office to your home by yourself. Not only is it heavy, but it also increases the risk of you damaging your own goods without even having the chance to open them.
So opting for inside delivery gives you the ease of having all your packages delivered right to your doorstep or office.
Plus, a professional courier has all the machinery that can help make the loading and unloading of your goods quick and painless. All you have to do is sit back and watch.
There is a lack of receiving staff
If you are a business owner and you typically receive your cargo near the curb of your warehouse, you are probably aware of just how many hands you need in order to efficiently move all of these goods into your base.
There are certain days when you will have multiple staff on their day off or on sick leave. That means that you won't have enough people to help you move all the boxes delivered into your warehouse.
Inside delivery and pickup will be your best friends. Movers will be the ones to unload the cargo and safely stack them inside your warehouse.
They will also be the ones to help you load up any products that you are shipping out.
Zero stress and a lower chance of damaged goods!
There is limited access
Certain offices, residential homes, condos, and other establishments are not as easy to deliver to. Sometimes your cargo will need additional machinery to even unload.
This is where inside delivery and pickup shine best.
Your courier will be the one to provide the manpower and machinery to safely deliver all your cargo to their proper destinations.
With the considerable increase in e-commerce, inside pickup and delivery services have grown in popularity. For an additional fee, the carrier can deliver your shipment to your residence or building. Of course, drivers are not allowed to enter the building, so the place right in front of your door is a limit for this service. As a rule, carriers leave parcels or boxes in places such as your front door, near the stairs, or even by the garage door.
What are the types of inside delivery?
There are two main types of inside delivery: residential and commercial. The difference between them depends on the facility your freight needs to be delivered to.
Residential delivery
Commercial delivery
For residential delivery, many carriers have strict policies that prohibit drivers from in-home delivery or pickup. These policies are preventing any case of liability to damage inside the home (i.e. tracked in mud, damaged walls or doors, etc.) or issues involving an accident or injury.
For commercial delivery, the rules are slightly different, but the policies remain the same. The carrier will only bring the load a few feet inside the main entrance, and no further. If it exceeds the limitations, there will be an increase in the delivery charges. According to the commercial transportation terms and conditions, delivering freight up winding stairways or driveways are "extraordinary" functions and will not occur.
Shipping with GoShip
GoShip offers an option of inside pickup and delivery when you book a shipment. Also, we partner with a Taskrabbit, where you can additionally hire taskers and make a delivery or pickup request. If you want to use a reliable shipping platform, GoShip offers the ability to work with many trusted carriers. Just select it as an option when entering information about your freight shipments! Compare the shipping rates and get a free LTL quote right now!