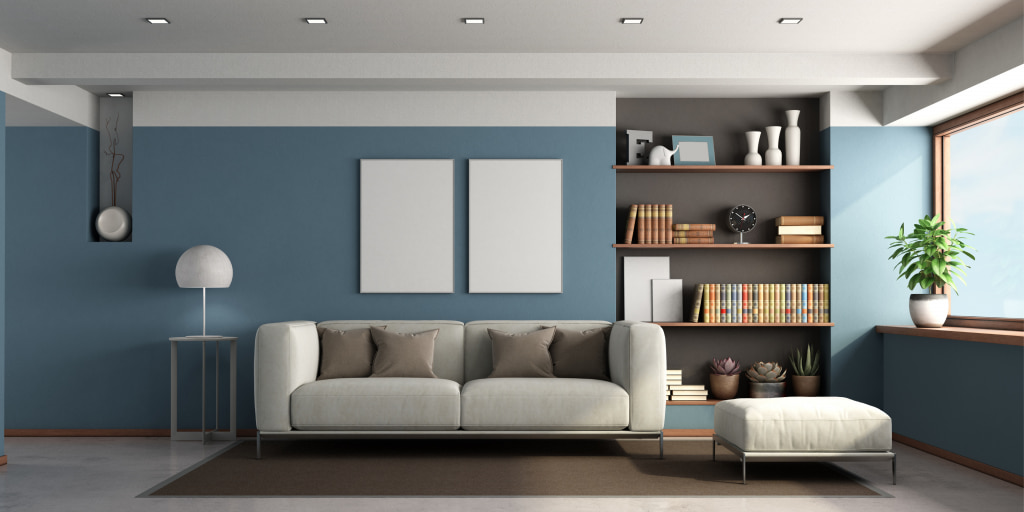 Organizing furniture shipping yet keeping it affordable may be challenging for business owners. Still, you can prevent unwanted expenses by advanced planning and supervising your supply chain activities.
How to make furniture shipping affordable
A primary concern when choosing a shipping partner is how much it costs to ship furniture, and that's why shippers seek affordable, reliable shipping platforms to move their furniture reasonably. Several reliable practices can help you prepare an inexpensive furniture shipment and avoid hidden costs.
Provide precise cargo information
Defining the cost of shipping furniture can be tricky depending on every particular piece and other factors that go into account. It all depends on your volume, type of furniture, destination, season, etc. First off, you have to provide the correct information. Accurately measuring your piece of furniture and providing other information is a basis for a precise price estimate. Moreover, providing accurate cargo data will keep you from spending extra on re-measuring items.
Before shipping your freight, it's essential to know its length, width, height, girth, and weight. These characteristics let you understand the packaging you need and the most suitable shipping mode. While less than truckload (LTL) shipping can cover the delivery of relatively small furniture pieces, heavyweight and oversized items are better to move via full truckload (FTL) mode.
Evaluate the mileage
The destination and mileage affect the shipping cost as well. Indeed, if you want to ship items to another part of the country, it will be more expensive than moving an item to a neighboring state. The distance to cover also determines the fuel expenses included in the shipping price. When cooperating with the carrier, try to find the best route, which equally contributes to the shipment duration and its final cost.
If you ship items internationally, you might face higher shipping costs due to the mileage and customs duties. However, by leading customs clearance correctly or hiring a customs broker, you'll manage to remain cost-effective in your supply chain operations.
Pack your furniture properly
Another way to get lower shipping rates is to properly pack your shipment and make your load easier to stack. Proper packaging will let you avoid unnecessary services and accessorial charges. If shipping multicomponent furniture, you'll usually need to disassemble it into several smaller pieces to ensure proper packaging and the safety of every box. While you can condense stackable furniture pieces into regular crates, fragile parts will need additional wrapping and void-filling materials to prevent items from getting damaged.
Besides, we recommend applying shipping pallets to secure your load. Different in sizes and shapes, they can guarantee the integrity and density of your cargo, especially when moving disassembled parts. It will be way easier to spot the same furniture unit pieces. Also, try to provide appropriate labeling to the shipped items to facilitate their identification at the arrival. If you need assistance with furniture packaging procedures, you can contact professional help services like TaskRabbit.
Consider warehouse practices
Having warehouse facilities across various regions is also a part of an excellent strategy to make your furniture transportation more cost-efficient. If you need to ship furniture for long distances, it's beneficial to use the storage space to shorten the shipping route. Since furniture delivery is more costly due to the cargo sizes, it's reasonable to place them in a warehouse, thus saving on fuel and speeding up the delivery.
For furniture manufacturers and retailers, it's helpful to consolidate their orders according to different locations and take advantage of the full truckload shipping. Even if you are a small business, you can still try shipping consolidation. It lets you move smaller furniture pieces combined with other shippers instead of booking a separate truck, even if you don't need that much space. Besides, you can apply for shipping consolidation programs from a warehouse to save your costs.
Cooperate with professional carriers
To ship house fittings successfully, it's essential to partner with a reliable carrier service. An experienced shipper knows to handle the cargo, so it doesn't get damaged during loading or transportation. Different shipping platforms can move furniture units for a fair price. These carrier services provide shipping quotes with approximate prices based on shipment dimensions and weight.
GoShip can connect you to a wide range of carriers ready to pick up your load and meet your transportation needs at affordable prices. We offer a free online shipping estimate. You only have to fill in the basic information and compare the rates from available carriers. Get a shipping quote right now!