How To Get Your Free LTL Quote Video
GoShip is a completely self-service platform with a guaranteed capacity designed to simplify the process of finding and working with freight carriers without having to talk to a freight broker. Learn how to quickly and easily compare LTL freight quotes from multiple carriers, then book your LTL freight and gain instant shipping and tracking confirmation.
Get an LTL Freight Quote with a click of a button!
Pick the Load Type
Start by entering your load, pickup and delivery locations, and date.
Enter Your Freight Details
Next enter the details about your shipment, like how much weighs and how big it is.
Choose a carrier
Select from a list of carriers ready to ship.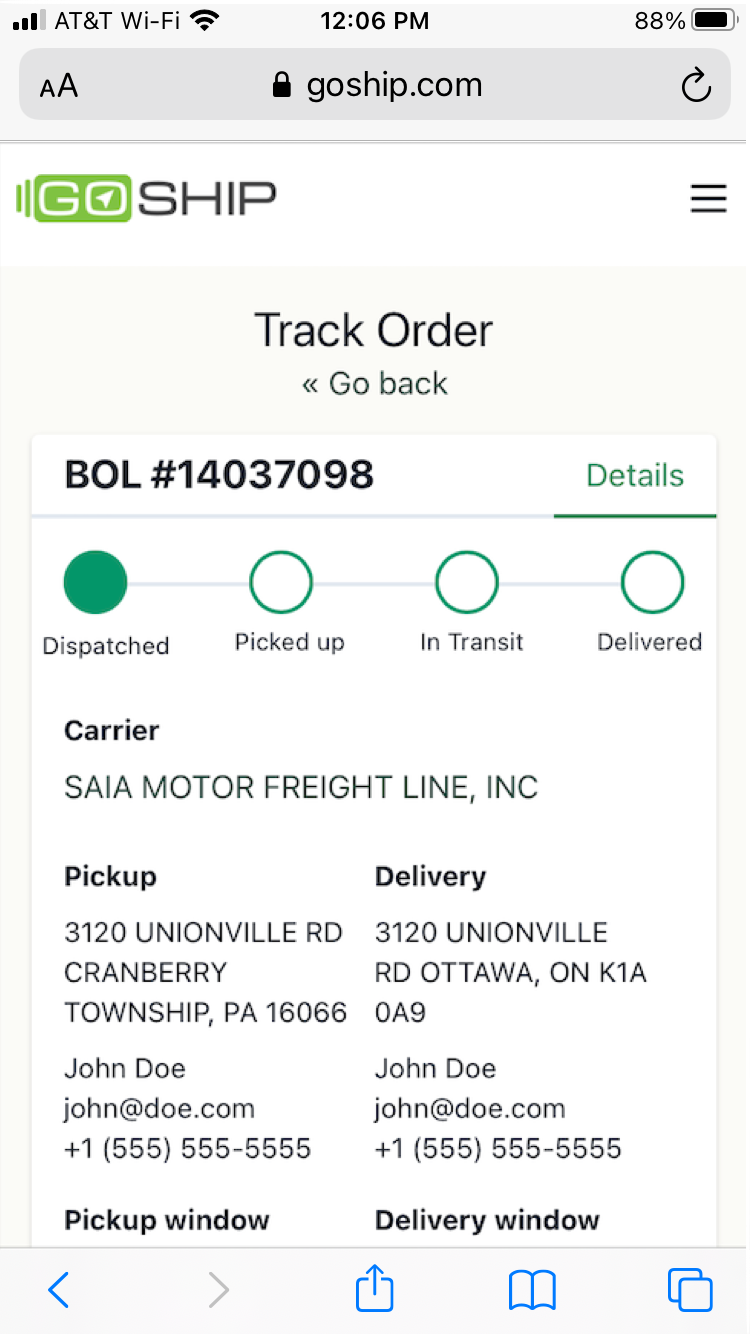 Canadians shop US online marketplaces
Latest Blogs
Brand Values: How to Increase Your Customer Loyalty
Standing out from the crowd among millions of ecommerce businesses in the US requires you to connect with your audience on an emotional level. And what better way to do this than to define your core brand values and communicate them boldly? What are Brand Values? Brand values are foundational principles on which a business […]
What Is the Bill of Lading (BOL) and How to Fill It Out…
Filling out shipping documentation can be exhausting. However, the knowledge of required shipment information and reliable guidelines can help you complete your BOL easily and quickly. What is the bill of lading (BOL)? The bill of lading (BOL) is an essential document in the freight shipping process that acts as the main agreement between a […]
Full Truckload vs Less Than Truckload: What Is the Diff…
When it comes to shipping freight, there are several alternatives to choose from. Each type of transportation can be beneficial, however, it hardly depends on your business objectives, type of freight, dimensions, and a few other factors. Before diving into the diverse world of freight shipping, you should get acquainted with the two primary transportation modes: full […]